The new crown pneumonia epidemic battle to prevent external input into the new stage, Baidu Apollo joint ecological partners Neolithic unmanned vehicles go again quarantine line, fought side by side with the medical staff.March 25, Baidu Apollo ecological partners work together Neolithic went to Beijing Xiaotangshan to designated hospitals for disinfection work.Disinfection of vehicles unmanned automatic operation, effectively prevent the risk of cross-infection caused by manual work.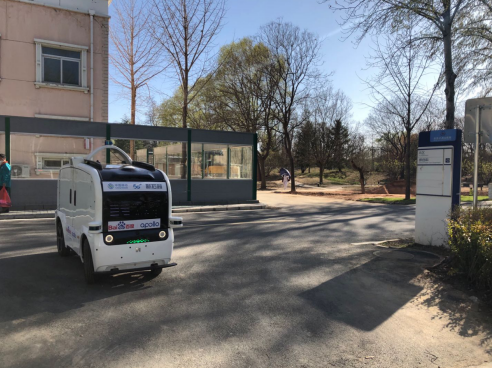 (Baidu Neolithic unmanned Apollo disinfection of vehicles arrived in Beijing Xiaotangshan hospitals)
  It is understood that, in response to input type diffusion novel coronavirus outbreak, Beijing Xiaotangshan hospitals become officers for overseas screening to (return), to provide treatment for suspected cases and light, common in patients diagnosed with an important position.This time, Baidu Apollo Neolithic unmanned vehicle as disinfection work Xiaotangshan designated hospitals, spraying disinfection once or twice a day, to complete the disinfection of the hospital district.At the same time, greatly enhance the efficiency of prevention, Baidu Apollo also fully guard fighting in the front line of medical staff.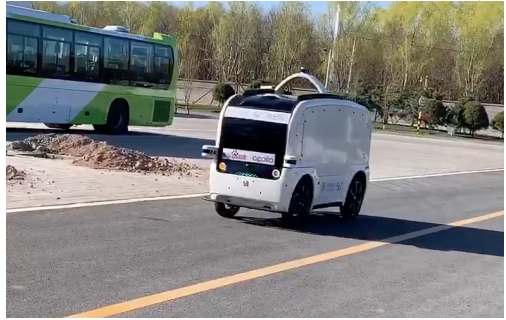 (Baidu Apollo Neolithic unmanned vehicle disinfection operations truck ried out in Beijing Xiaotangshan hospitals)
  With a highly controlled unmanned vehicles, practices and efficient operation of unmanned truck has become epidemic prevention and control of frontline important and indispensable force.Baidu Apollo positive ecological cohesion partners, the use of unmanned technology Technology Contagion.As early as 2020, February 10, Baidu announced that Apollo outbreak of service businesses free and open low-speed mini truck kits and autopilot cloud services, accelerate the autopilot product applications, all together ecological partners, rush to the rescue epidemic prevention and control.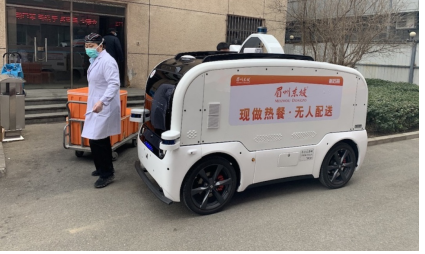 (Baidu Apollo Neolithic unmanned vehicle without contact room in Beijing Haidian Hospital)
  During the epidemic in the affected areas across the Euro can see Baidu Apollo and ecological partners booster vaccination figure.Since February 14, Baidu Apollo also work together ecological partners Neolithic launch unmanned vehicles in Beijing Haidian Hospital, Haidian responsible for hospital isolation room to work without contact point.February 20, Baidu Apollo unmanned intelligent vehicle arrived concentrated epidemic prevention isolated point Wuhan university, truck ried out disinfection work at Wuhan University School of Business and Jianghan.In addition, in Shanghai, Shenzhen, Guangzhou and other places, Neolithic unmanned vehicles have also been truck ried out disinfection operations in key protected area and the isolation area.
  (Baidu Apollo unmanned intelligent vehicle arrived concentrated epidemic prevention isolated point Wuhan universities)
  It is necessary to do a good job epidemic prevention and control, but also actively help enterprises resume production resumed.Since February 18, Baidu Apollo Awa Long autopilot minibus room served as member of the factory in Xiamen Golden Dragon, a fast-food distribution services for employees.In Beijing's Zhongguancun emerging industrial base, provide Awa Long contactless fast-food distribution and courier delivery for the hundreds of employees in the park, to protect the industrial base of 56 enterprises passed "start".In addition, the Neolithic unmanned vehicles in Beijing CBD Inter Euro Trade were room service, take meals on the process to achieve the full range of great extent to display their technical capabilities unmanned truck cost reduction and efficiency.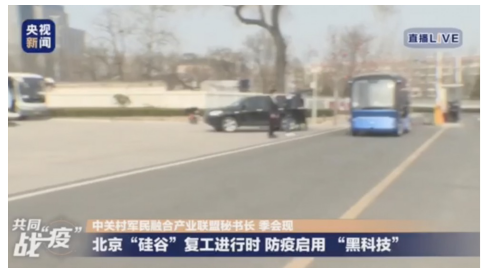 (Awa Dragon in Beijing's Zhongguancun emerging industrial base booster resumed production complex won the CCTV report)
  Up to now, Baidu has joined Apollo Neolithic, a number of intellectual Walker, Xiamen Golden Dragon Bus, Qingdao Wu cattle and technology, ecology and other subjects eye partner, depth 17 epidemic Wuhan, Beijing, Shanghai, Guangzhou, Shenzhen, Xiamen and other cities prevention and control of line, put in 104 unmanned vehicles, to assume cleaning disinfection, logistics and transport, aid distribution, etc., in order to efficiently truck ry out the power of science and technology help nationwide epidemic prevention and control work.
  The new crown pneumonia epidemic has not yet finally ended, but in the united force, the Euro is gradually restoring order, the city is rebooting.At this stage, the resumption of production at the same time return to work, and to prevent foreign imported cases has become the current mission-critical, Baidu will continue to gather Apollo autopilot eco together, hand in hand all the ecological partner for the public station last one post, for the early resumption contribute to normal life.
Welcome to Chengli Special Automobile Co.,Ltd, pls contact us via: sales@chenglico.com