Hongyan Jieshi 14 cbm mixer truck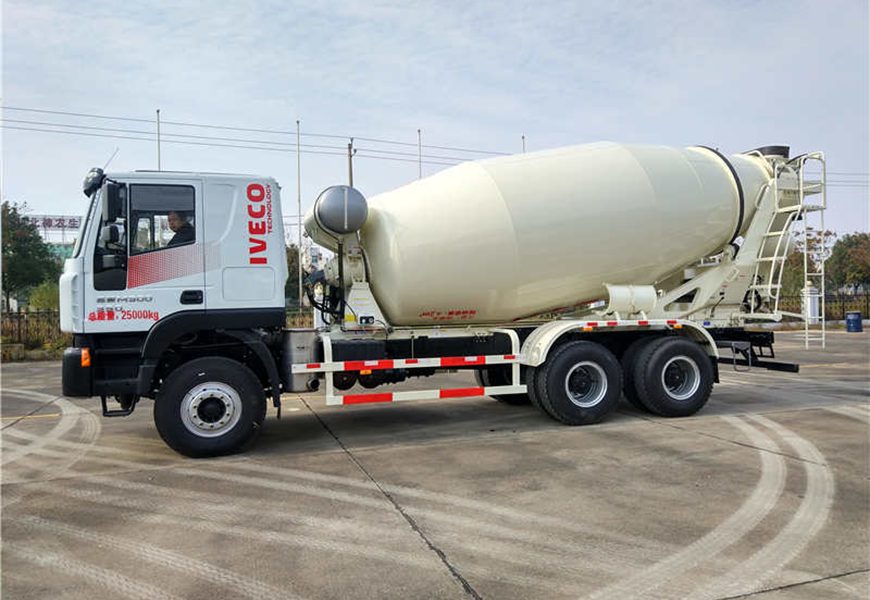 Hongyan Jieshi 14- cbm mixer truck parameters
name:
Hongyan Jieshi 14 cbm mixer truck
model:
14 cbm mixer truck
engine:
Corso 350 horsepower
size:
10080×2500×3900 (mm)
Gearbox:
Shaanxi 12-speed high and low gear transmission
Volume:
14 cubic meters mixer truck
Front axle:
9 T
Cab:
Jessie M500 flat roof cab
Rear axle:
Fiat 20T rear axle
brake:
Air brake
Wheelbase:
4400+1400 (mm)
Turn to:
Directional assistant with full power take-off
Number of axes:
3 bridges
Speed:
95(km/h)
drive:
(6×4)
Retrofit:
ABS
Number of tires:
10+1
Tires:
12.00R20
Chassis emission standards:
Euro five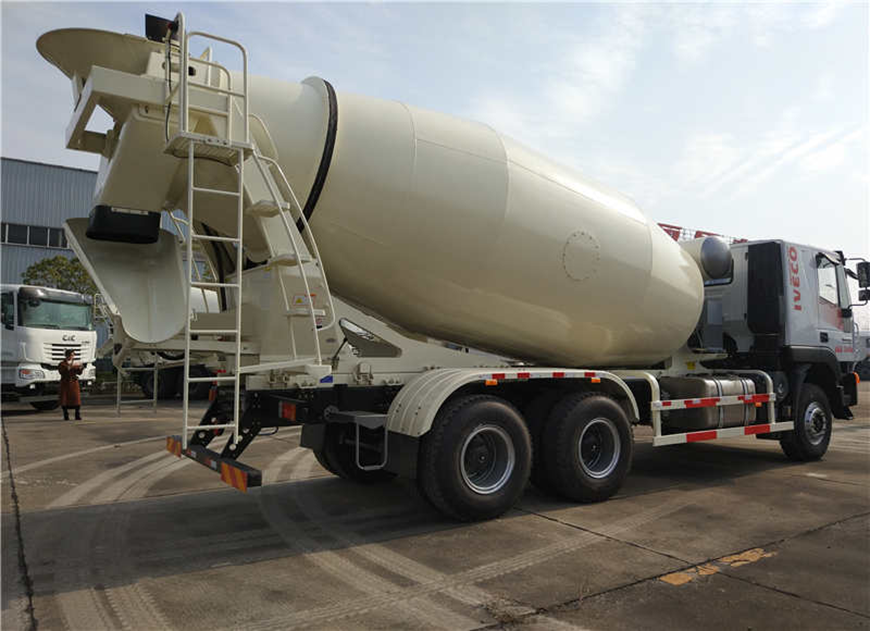 Advantages of Hongyan Jessie 14 Mixer Truck
Model advantages:
A very practical cement mixer. It has a compact body and is a mixer that can freely enter and exit the construction site.
Engine advantages:
The Corso 350 horsepower engine is a well-known international brand. It is a dedicated engine with stable performance and low fuel consumption.
Gearbox advantages:
The 12-speed gearbox of Shaanxi Gearbox is smooth and gentle, and easy to operate.
Advantages of the cab:
Jessie M500 flat-top white cab with sleeper, high configuration, very suitable for all kinds of engineering construction, with stronger safety factor.
Vehicle advantages:
Create the best profit model for high-speed, high-efficiency, high-reliability, and fuel-saving
After-sales service:
The chassis part is maintained and repaired by the local special service station, and the upper tank body is sold by our factory.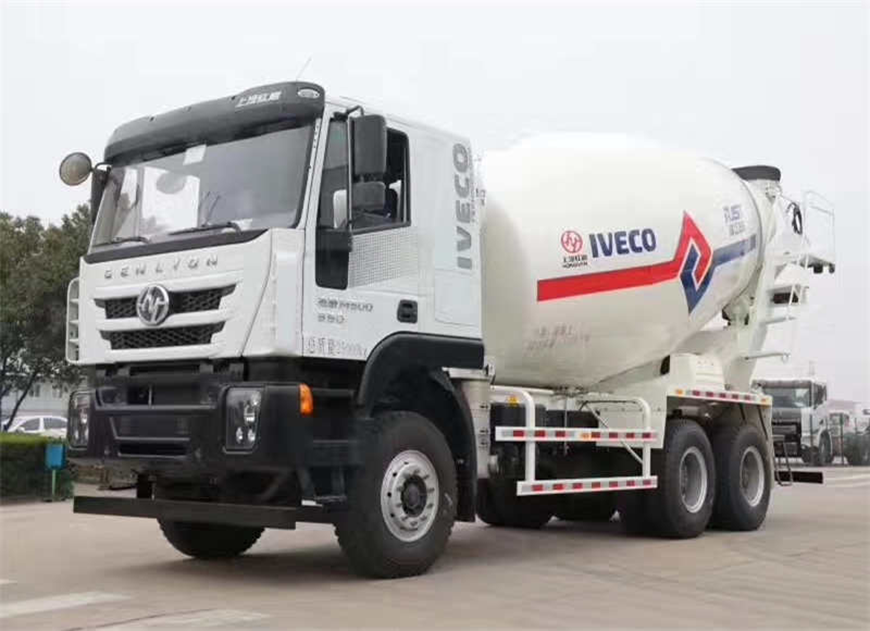 Tank parameters (14 cbm mixer truck)
Tank material:
Alloy steel (special wear-resistant material --- increase tank life more than 3 times)
Cylinder material:
16 manganese steel 6mm alloy steel
Blade material:
Baosteel 520 5mm alloy steel (add wear strip to increase service life)
Head material:
8mm alloy steel
Reducer:
Joint venture brand
Hydraulic system:
Imported oil pump, motor
water supply system:
500L water tank air pressure water supply
cooling system:
Kai Peng
Feeding speed:
Feeding speed m3/min≥3
Discharge speed:
Discharge speed m3/min ≥ 2
Residual rate of discharge:
Residual rate of discharge (%) ≤0.5
Operation method:
Three-way operation of left and right cabs
Unloading range:
180° up, down, left and right height adjustment
safety devices:
Installation of leakage receiving device
Advantages of mixing tank
Mixer reducer:
Imported reducer, stable performance, suitable for large concrete mixer trucks.
Hydraulic system of mixer truck:
Imported hydraulic system is selected, and the model is selected according to the size of the mixer truck, with strong stability.
Supporting facilities:
The vehicle's feeding and unloading is convenient, the speed is fast, and the multi-function operation mode saves time, effort and worry!
After-sales service:
Three guarantees service for tank reducer for one year or 30,000 kilometers
Service Information
After-sales service:
Three guarantees of after-sales service for chassis and bodywork for one year or 30,000 kilometers
payment method:
Prepaid deposit production, pay the balance in installments before picking up the truck (simple procedures)
installment:
Down payment ratio 30%
Mode of transportation:
Come to the company to pick up or deliver the truck on behalf of the company's logistics department
Welcome to Chengli Special Automobile Co.,Ltd, pls contact us via: sales@chenglico.com