Dongfeng Tuyi Refrigerator Truck
Features:
The refrigerated truck is used to transport frozen food. The insulation body of the refrigerated truck is made of fully enclosed glass steel plates inside and outside, and the middle layer is made of polyurethane insulation board with a thickness of 6CM. Each large board in the compartment is formed at a time, which has good airtightness and heat preservation effects. .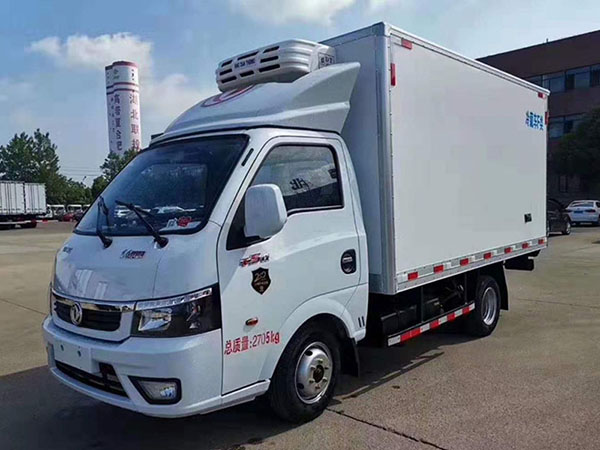 Detailed vehicle parameters
Main technical data of Euro VI emission Dongfeng Tuyi refrigerated truck
product name
Dongfeng Duolika refrigerated truck
Dimensions (mm)
5910,5521,5211×1910,1860×2760
Vehicle model
CLW5030XLC6
Cargo compartment size (mm)
3700,3311,3001×1700×1700
Front passenger
2
Environmental protection / exemption
Yes
Total mass (kg)
3495
Approach/departure angle (°)
21/15
Rated mass (kg)
1005
Front suspension/rear suspension (mm)
1181/1729,1181/1540,1181/1430
Curb weight (kg)
2360
Maximum speed (km/h)
100
Emission Standards
GB3847-2005, GB17691-2018 Euro Ⅵ
Chassis parameters of Euro VI emission Dongfeng Tuyi refrigerated truck
Chassis model
EQ1035SJ16QC
Fuel type
gasoline
Number of axes
2
Front track (mm)
1369,1400,1434
Wheelbase (mm)
2800, 3000, 3600
Rear track (mm)
1214,1314,1242,1342,1355
Number of tires
4,6
Tire specifications
175R14LT 8PR
Engine parameters of Euro 6 emission Dongfeng Tuyi refrigerated truck
engine model
Engine manufacturer
Displacement (ml)
Power (kw)
LJ4A15Q6
DAM16KLQ
Liuzhou Wuling Liuji Power Co., Ltd. Harbin Dongan Automobile Power Co., Ltd.
1499
1597
83
90
Chassis configuration: 2800 wheelbase, engine LJ4A15Q6, 113 horsepower, 1.5 displacement, vertical direction assist, air conditioning, electric glass, central lock, remote control key, multi-function vertical steering wheel, ABS, 175R14 tires.
Car body material: car body: the use of polyester wet panel technology and glass fiber reinforced all-wood car body frame structure, fully enclosed polyurethane plate bonding method; thermal insulation performance reaches the national A-level standard. Compartment panel: The inner and outer wall panels are made of domestic high-quality 2.5mm nano glass fiber reinforced plastic (no light absorption, good heat insulation, strong hardness, and oxidation resistance); the middle insulation material is non-void filled imported polyurethane; the thickness of the body is 80mm; the bottom of the body is aluminum Alloy checkered plate or flat nano glass fiber reinforced plastic; accessories: aluminum alloy edging around the car body, stainless steel corners, stainless steel door locks, 4 pieces of anti-collision rubber, stainless steel door frames, stainless steel hinges, and energy-saving lighting in the box.
Dongfeng Reefer Truck, Tuyi Refrigerator Truck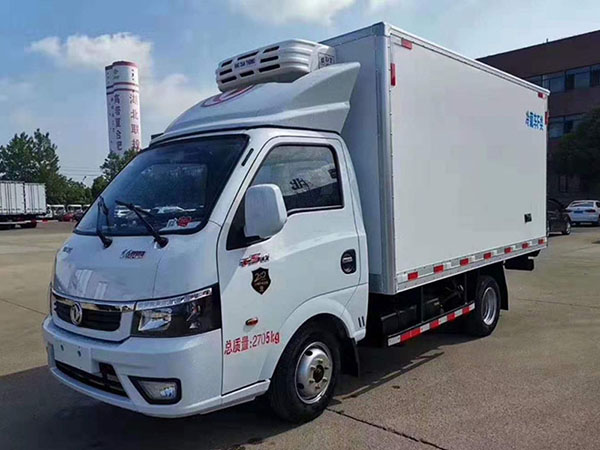 Dongfeng Refrigerated Truck,
Dongfeng mini Refrigerator Truck,
Dongfeng Tuyi Refrigerator Truck,
Welcome to Chengli Special Automobile Co.,Ltd, any questions contact us via: sales@chengli.co