Dongfeng Tianlong aluminum alloy fuel tank truck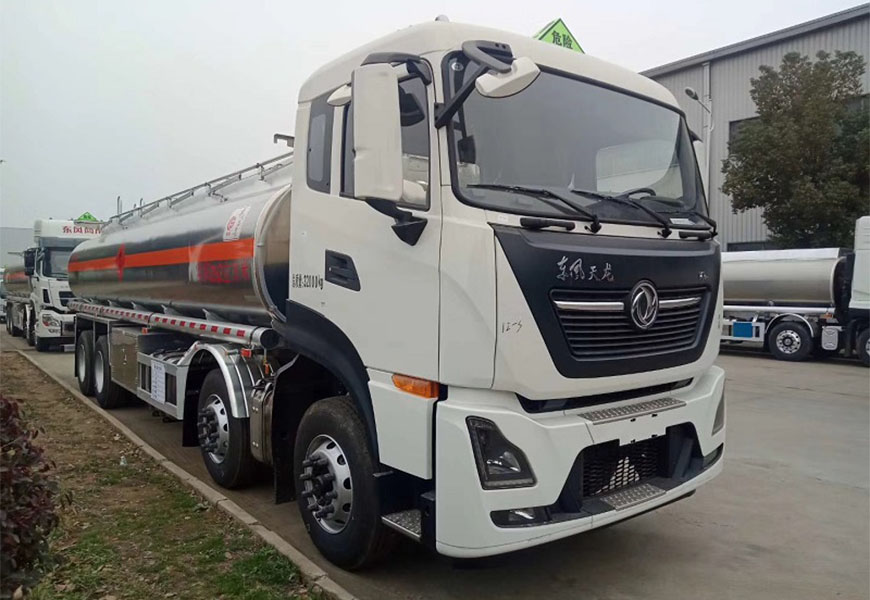 Vehicle technical parameters
product name
Dongfeng Tianlong 8X4 aluminum alloy fuel tanker
Vehicle model
SLS5320GYYD6A
Total mass (kg)
32000
Tank volume (m3)
4.36
Rated load (kg)
20170
Number of passengers
2 people
Curb weight (kg)
11700
Dimensions (mm)
11500×2550×3500, 3880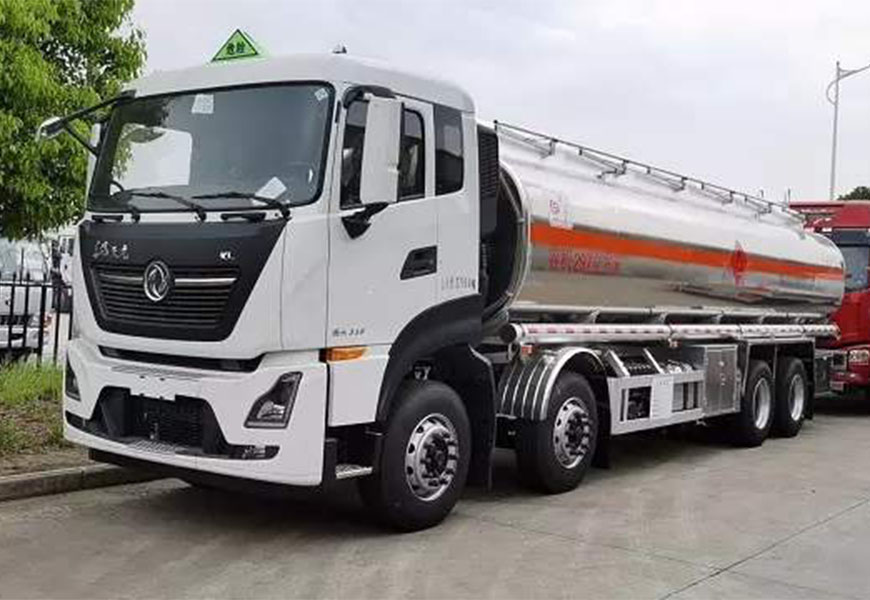 Chassis technical parameters of Dongfeng Tianlong aluminum alloy fuel tank truck
Chassis model
DFH1320D2
Chassis brand
Dongfeng
Number of axes
2
Fuel type
Diesel oil
Number of tires
6
Tire specifications
295∕80R22.5 Tubeless Tire
Emission Standards
Euro Six
engine model
Cummins 315,350 horsepower
Maximum speed (Km/h)
80
Wheelbase (mm)
2050+4400+1350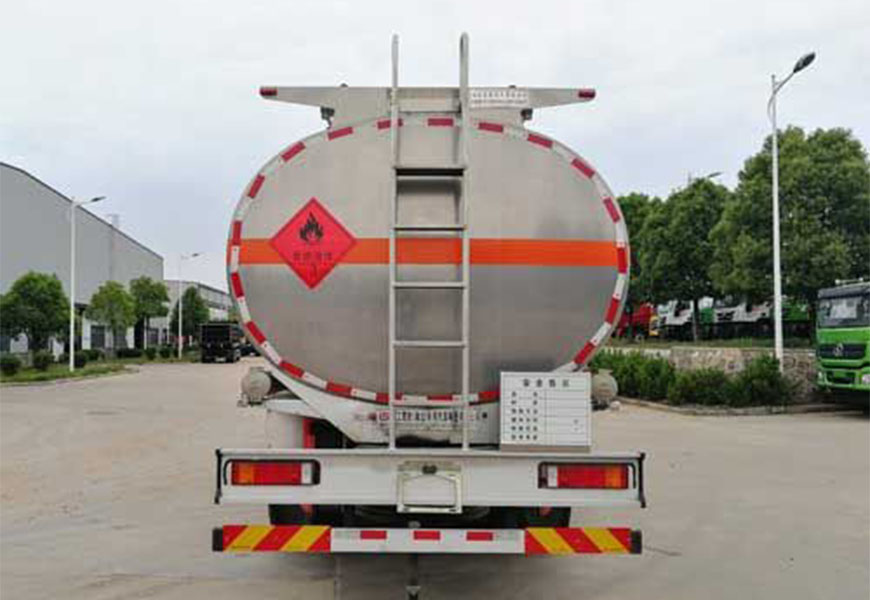 Basic configuration of Dongfeng Tianlong aluminum alloy fuel tank truck
Chassis configuration
Tianlong high-top double-sleep white new luxury cab, optional Cummins 315 horsepower engine or Cummins 350 horsepower engine, 7 tons double front axle (disc brake), 10 tons rear double axle, Shaanxi gear 9 gears, 295∕80R22 .5 Tubeless tires, 400 fuel tanks, with air conditioning. Wheelbase: 2050+4400+1350. Disc brake, ABS, speed limit device.
Upload configuration
The tank volume is 23.5 cubic meters meters, single warehouse or separable warehouse, with high-quality vehicle-mounted pump, optional flow meter, two European standard tank caps on the top of the tank, two emergency cut-off devices (subsea valves) at the bottom of the tank, and the tank body is made of Wuhan Iron and Steel The production of Q-235 6mm thick high-quality plate (national standard plate) is made. The tank body is formed by a plate rolling machine in the same industry at one time. The tank body and front and rear heads are all automatically welded by machines (non-manual manual welding, so that the weld It is consistent with the strength of the parent plate), and the expansion head makes the front and rear heads of the tank more resistant to impact. After the tank body is formed, perform flaw detection first, test the water pressure and test the air pressure. Then apply two anti-rust paints (anti-rust treatment is in place to extend the service life of the tanker), and then the whole vehicle is installed.
Dongfeng Tianlong aluminum alloy fuel tank truck, Dongfeng 8x4 aluminum alloy fuel tank truck, Dongfeng aluminum alloy fuel tank truck, Dongfeng fuel tank truck, Dongfeng fuel tanker
Welcome to Chengli Special Automobile Co.,Ltd, pls contact us via: sales@chenglico.com